While many places in the world are still fighting the new coronavirus, the situation in Central Europe has largely eased. We are so glad to see the end of the tunnel that we might forget where we just went through.
Ironically, right before the pandemic, I started writing an article about how to cope with the situation after a major crisis. One can obviously debate whether the Covid-19 is a "true crisis" or not. It certainly was/is an extraordinary situation from a sanitary, economic, social, financial, and often even political point of view. Those who must deal with the unusual conditions, can leave the classification dispute to the media and commentators. Anyway, many organisations have activated their crisis plan, or parts thereof, to deal with this situation, which in any case was/is a test of their resilience.
Tunnel vision
In a stressful moments, it is perfectly natural to have some tunnel vision. You cannot help but trust your own expertise, your procedures, and your staff – or at least the improvisation talent of your organisation. And once you are out of the major trouble, it is quite common either to regret what was before, or to leave everything behind and resolutely look ahead.
But there is a part missing between before and after: the tunnel itself!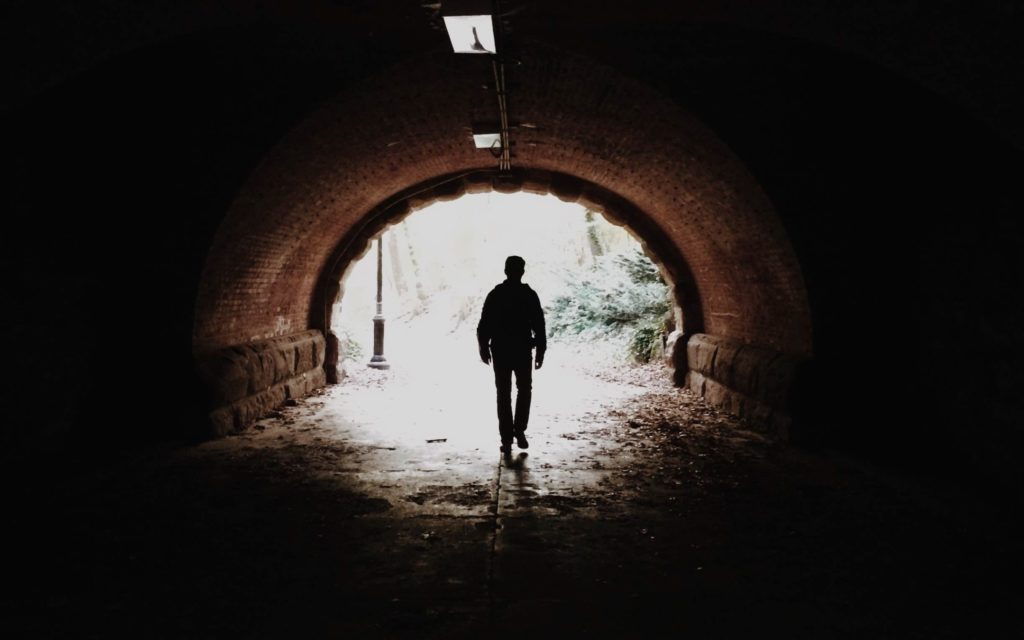 What do you see: The end of a tunnel? A tunnel entry? A tunnel?
Tunnel taboo
Covid-19 has shown it impressively: In quiet times there is an uneasiness to address a potential crisis (pandemic), to keep the corresponding facilities (hospitals) and equipment (breathing apparatus) functional, to build up stocks (masks, hand disinfectant), to invest in competence (exercises), and so forth. It is not popular to expose yourself by taking responsibility for such preparations or – on the contrary – by explicitly accepting the risk.
However, the moment of leaving the tunnel is a unique opportunity to review how the crossing was handled. At the end of a crisis or critical situation, people – be it the board, the staff, the customers, the suppliers, etc. – still remember the details vividly. They are aware that other tunnels will come and are willing to build on their experience for preparation.
Tunnel inspection
Of course, today we do not know exactly how the post-Covid-19 situation will evolve. In today's world, basically anything seems possible, anytime. This is all the more reason to be ready, even for the unexpected.
This is the moment to start assessing the past months, your organisation's exposure, its crisis plan (processes, equipment, contents) and its crisis culture.
Remember the tunnel. Once you are inside, room for manoeuvre is extremely limited. Your readiness is decisive.
CrisisReadiness
CrisisReadiness is a method for assessing the type of crisis situations to which an organisation should be able to react and to what extent it is ready to do so. CrisisReadiness has been developed based on a long experience of professionals in crisis management and communication and is continuously adapted to the best practice standard.