We advise and support you in your communication and facilitate the work with your stakeholders.
Pandemic? Lockdown? Quarantine?
We continue working with you online!
You are acquiring an SME and want absolutely to keep key customers and staff?
You have a serious disagreement with a business partner who wants to go public?
Your NGO is experiencing a crisis that might discourage your donors?
You are wondering whether your administrative department and the private project partner can work together successfully?
Your professional association wants to improve the legal framework conditions for your activity?
You want to make sure that your organisation can respond quickly and effectively to a possible crisis?
Whatever your situation, we can help you master your communication challenges.
We provide communication services tailored to you and your stakeholders inside your organisation, from the media, politics, administration, business and civil society.
Communication strategy
Conception and implementation of communication strategies
Change communication
Accompaniment of strategic projects and change processes
Stakeholder relations
Relationship-building and stakeholder management, facilitation, mediation
Identity and reputation
Development of organisational culture and positioning
Issue management
Management of communication issues to prevent emergency situations
Crisis communication
Preparation, training and support in crisis communication and management
We work together with other experts, whom we can call in if necessary.
Our working languages are English, French and German.
Roger Gaberell
Strategist. Facilitator. Communicator.
Until 2017, Roger Gaberell was Head of Corporate Communications and Member of the Extended Executive Board of Skyguide, the Swiss civil and military air traffic control service. Until 2008, he was Deputy Head with responsibility for internal communications and corporate culture.
In his career he had to manage a number of very different crisis situations.
Roger Gaberell has a DPhil in Linguistics and is a qualified mediator (FSM/SCCM). He studied, researched and taught at the Universities of Zurich and Geneva.
He is also a trained singer and spends his free time making music.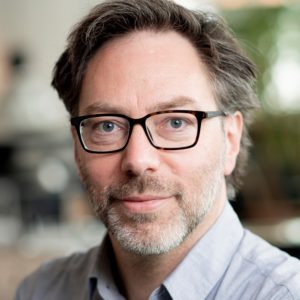 Gaberell communication + cooperation
Avenue de Miremont 8A
1206 Geneva
Switzerland
+41 22 345 07 07
info@g-cc.ch